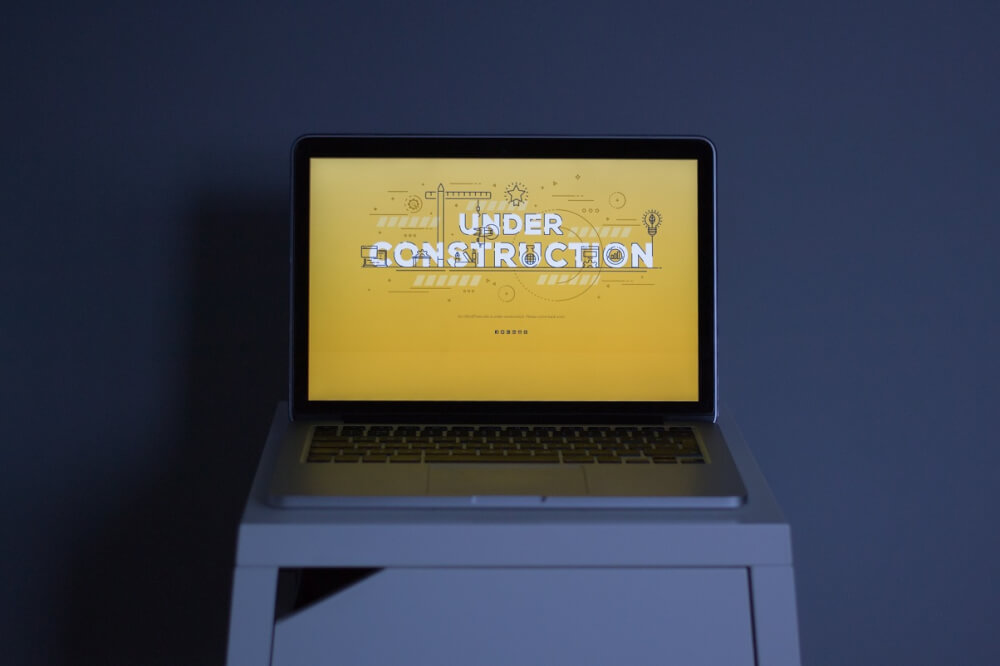 When creating a website, many questions come up, from how to actually set up the website to how to manage to attract visitors. In this blog post, we share our step-by-step plan to create a website and make it a success!
A website is a solution for many businesses to better advertise, put their services on the map in a different way, and get more visitors to their showroom. Websites are not only for businesses, but also for individuals, freelancers with a nice portfolio website or just for your hobby. Creating a website can therefore be the desire of almost anyone. It is therefore useful to have a general plan of what you want to achieve with your website. This is the first step in creating a website. Determine exactly what you want with a website. As a freelancer, do you want a portfolio website that ensures you can get that next project. Or decide on a blog, a company website, a web store, the choice is yours. For any website you can rely on the hosting of MijnHostingPartner.nl, with excellent specifications, low costs and high uptime. This makes a website accessible to everyone.
Choosing the right domain name
A website and every step on the internet starts with the right domain name. Think about where you want your website to be displayed. For example, if it is a Dutch website, then a .nl domain name is the logical choice. This will ensure better results in search engines like Google, Bing or DuckDuckGo and better recognition by visitors. For other languages and target groups, other domain name extensions are of course available. One choice, of course, is the well-known .com domain extension for a worldwide website.
Once you have chosen the extension, you need to think about the domain name itself. In our domain name configurator you can immediately see which domains are available and can be registered directly and in real time. Always be quick when registering a domain name! You never know if it will be registered by someone else tomorrow. A domain name can be based on the theme of the website, your company name or last name. There is always a combination that can be registered. However, be careful about registering names that are too closely related to existing trademarks or businesses. This can get you into trouble.
Try to keep your domain name short so that it is easy to remember and can be passed on when you make a phone call. And exude confidence. A domain name that contains a lot of strange characters and numbers is often not the right choice.
Creating a website with a CMS
After you've chosen and registered a domain name, you can start thinking about how you want to build your website. This can be done in many different ways, but the most popular way to do it is through a CMS. In other words, a content management system. A content management system gives you the ability to visually control almost everything for your website. So menus and buttons. And not through coding. This gives you the ability to create a website without any experience. That doesn't mean you don't have to do some homework every now and then. But for that, we have our extensive knowledge base and enthusiastic colleagues on chat to help you out.
Popular content management systems include WordPress hosting, Joomla and Umbraco hosting. Beginners often opt for a website built in WordPress to ensure your site is easy to maintain, modify and pre-program. WordPress has many thousands of themes, plugins, and additional features to make your website unique and successful.
Install WordPress easily and in a few steps at MijnHostingPartner.nl web hosting, and customize the website to your liking with our knowledge base articles that cover this step by step.
Choosing a hosting plan depends on the content management system you choose. For a WordPress website on your own, an SSD package is the logical and best choice. Speed and freedom are key for these packages. If you choose a Managed WordPress hosting package, we will take care of the maintenance and security for you. Ideal for the beginner or experienced WordPress user who wants to focus on content creation.
For a website built in Umbraco, a .NET Core package is the way to go. This package has everything you need to make your Umbraco website a success. With a stable environment with its own pool and resources. And support for the latest technology in .NET Core. The code language that makes Umbraco possible.
How to make a website a success
After setting up your domain name and website, there are a few steps we want you to take along the way. A website is nothing without its content, whether it's visuals with unique photos or videos. Or written content. A website needs this to be picked up by search engines and to provide value to its visitors. Websites with no content or little content have little to no chance of success. So think about how you see content strategy after you have your website up and running. Be it in the form of detailed product descriptions for your web store, or be it in the form of blog posts and a combination of social media marketing. There are several roads that lead to Rome. And even for a website, you need to set the course first.
So after you have finalized the structure of the website, put the first content live and take other first steps. Also take into account that every week or every month a fresh content will be put on the website. And that, for example, a regular colleague gets this responsibility. Or that you create a schedule for yourself here. In addition to content, you can also make sure that you are actively engaged in social media and put yourself on the map to make your website a success.
Together with your hosting partner, MijnHostingPartner.nl, make a success of your website!