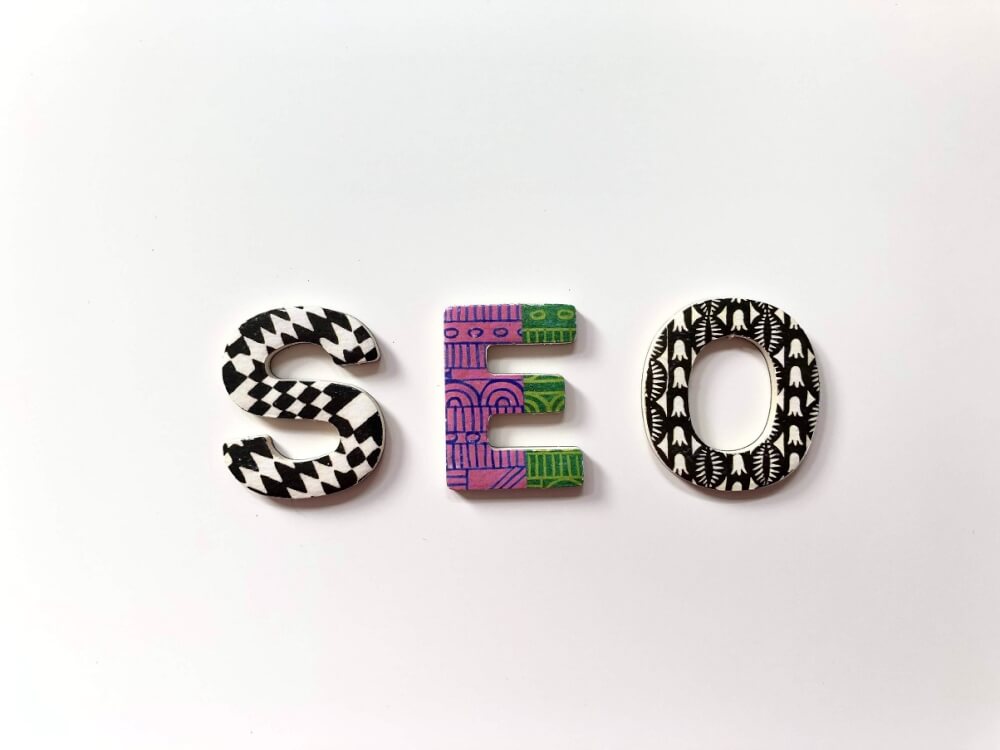 After you've launched your website and completed the basics, you can start creating pages that target different keywords to rank for. This can be a challenge to get started: Where do you focus? And is it better to include keywords on the main pages? Or is it better to use keywords in deeper pages like a blog post? We will answer these questions in this blog post.
Finding new keywords is sometimes difficult because for many industries, there are already many others before you with years of content and backlinks. As a new website, you have no chance of ranking on the first page in most cases. So it's often important to think carefully about which keywords you want to focus on. And on which sites or pages exactly you do this. With a good keyword strategy, you can make sure that your website also appears in Google search results.
What does your competition rank for?
Finding out what your competition ranks for is an important part of any search engine strategy. To find out the most visited pages, you can look at social media, use tools like Ahrefs and Semrush, and manually search Google search results for your keywords.
Gather a list of keywords you want to rank for and look for competitors that are already ranking for those keywords. If these are sites like wired dot com or other widely used sites, it is often wise to move on to the next results. Assuming you are working on a newer website. If your website hosting has been around for a few years and has a high authority. Then you can always try to rank for it. Keep in mind that it will take a few months for your website to get listed.
Be unique, come up with new ideas or angles to write about the same topic and always try to provide value to a particular keyword. Blindly copying keyword strategies or copy will come back worse in almost all cases. Think of a Google Penalty, an attack of competence with a larger marketing department, or even a lawsuit. This is a line that should not be crossed.
How can you come up with new ideas?
Searching for new keyword ideas can be done in many different ways. For example, you can use paid tools, you can manually enter ideas and see what else Google has to offer, or you can use Google Search Console. Google Search Console always has suggestions after a site has been hosted live for a while about what more can be written about. For example, if you see a search term listed but not described, you can create a separate page or blog post about it. This often has a quick effect and gives you an idea of how to get more out of your existing pages or content.
A good option that I've also personally used is to use Google Trends to see what's hot in your niche right now. Often nothing is written about it, and with a small article I finished in half an hour, I can reach an extra 100 people a month. Not bad for half an hour's work!
So always be on the lookout for new trends and see what Google actually recommends. Since more than 90% of all search traffic comes from Google, it's better to stick to it.
The search volume of a keyword
The search volume of a keyword is also an important metric. There is little point in writing about something if no one or few people are searching for it. This is always taken with a grain of salt. As there are few parties who can estimate the actual search volume. Even keywords with a pure search volume of 0 can be searched multiple times in a month. That makes it smarter to look at your target audience and how you would search on that topic. And throw it into a group as well.
By figuring out the search intent and thus the traffic, a lot of success can be achieved. So try to put yourself in that position, and maybe don't blindly trust a search volume tool. It can also be tried in your niche. Write an article for a keyword with 0 search volume, wait a few months and see how many people come from there.
Where do you keep the ideas?
When looking up and fussing over keywords, it can sometimes be hard to keep track and go back after the fact. Teach yourself to document as you do this. Of course, you can do this with a notepad or other standard note-taking app. But one tool is insanely popular for this. And that's Trello, programmers will already be familiar with it and so will many students. But Trello makes it easy to create different lists. Think of it as a progress board. You can have a list of keywords that still need to be researched. A list for keywords that articles are being written about, and a list for all completed tasks. Trello is popular for a reason. Try it out for your team or task list.
How do you rate keywords?
Keyword assessment is a specialty in itself and there are companies that focus on it alone. However, with a basic idea of how internet marketing works, you can steer this in the right direction. Look at Google search results and what websites are coming up. Look at the backlink profile of that particular page and the content, figure out how much content is needed for that search term. And how this is distributed across the page. Do you see opportunities that you can take advantage of to rank first? For example, do you have a better experience with the product or can you offer a unique insight? Then it's time to write for it.
Tools like Ahrefs and Semrush are very useful in determining what is needed to rank. Try these tools out, they have a free version available.
Writing for the new keywords and whether this will be a fixed page or a blog post.
This consideration also depends on the type of keyword. Is it a general term with a huge search volume or is it an answer to a specific question or topic? For the longer format keywords or terms, a blog post or separate article is often better. For a general term, it is often important to make sure that your permanent page is created for it. And linking from your website in several places is also important. You can also get good results with internal links.
We hope this will help you get started quickly with keywords for your website. And also get the results for the website that you want.